Home textile
is an appealing product on the shelves. They invite consumers to look, feel and purchase. GTeyes has a lot to offer.
Assortment
We provide a broad assortment of bath textiles, beach towels, tea- and kitchentowels in line with the most current trends. Top quality, competitively priced and with seamless logistics.
Services
GTeyes also provides custom service, concepts, packaging, transport and total solution packages. You receive all of the tools needed for efficient and effective purchasing.
Deal
Are you ready for something different and you want to close on great deals?  Make an appointment with GTeyes and discover the possibilities. It's no coincidence that large international retailers such as Konzum, Action,  etc. have preceded you.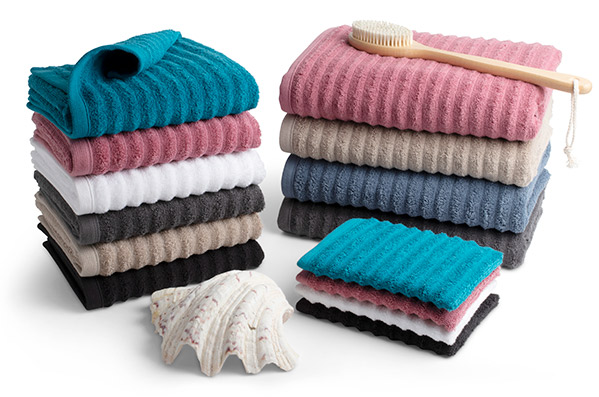 Various types and sizes of beach towels and hamam towels. Jacquard and dobby.
Includes all kitchen textiles such as aprons, oven gloves and potholders.
Single and double fitted sheets, duvet covers and pillowcases. Jersey, 100% cotton and cotton-polyester blend.
GTeyes has a broad assortment
GTeyes offers a choice of home textiles that are well-known, fly off the shelves and are appreciated everywhere. This is ideal if you are looking to boost sales. Ideal for retailers
Which products would you like to introduce? Or which combinations? We offer you a wide assortment in seasonal styles and according to the latest trends. This gives you the opportunity to put together a selection custom to your market.
Our assortment includes bath textiles, beach towels, tea- and kitchentowels, bedding, professional textiles and promotional textiles. All products are of exceptional quality. You can choose from a range of cotton types.
Make an appointment and discover the excellent possibilities for your company.
Leading retailers
A company is defined by its clientele. View our client portfolio and see that you're in good company.
Ambition
Our clients are your colleagues. They have ambitions, arepassionate about acquisition and recognize themselves in our business model. Care to join?
Business
Make an appointment and discover the power of GTeyes.
Competitive acquisition from the source
Good track record with respect to national and international retail chains
Quality, BSCI
Comprehensive solutions, POS, Designs.